Pay Per Click Management
It is a notorious fact that effectual management of your PPC account could increase definite quality web leads and sales by 45%. The principle of PPC is to fetch quality clientele as PPC campaigns lean closely on a search engine bidding succession and a coordination where advertisers pay for every click on their ads. Our professionals ensure your company to seize the estimation out of pay-per-click campaigns so you acquire supplementary outcomes from your marketing budget. Nevertheless, you would not want to pay per clicks or leads that do not lead to sales or increase in revenue.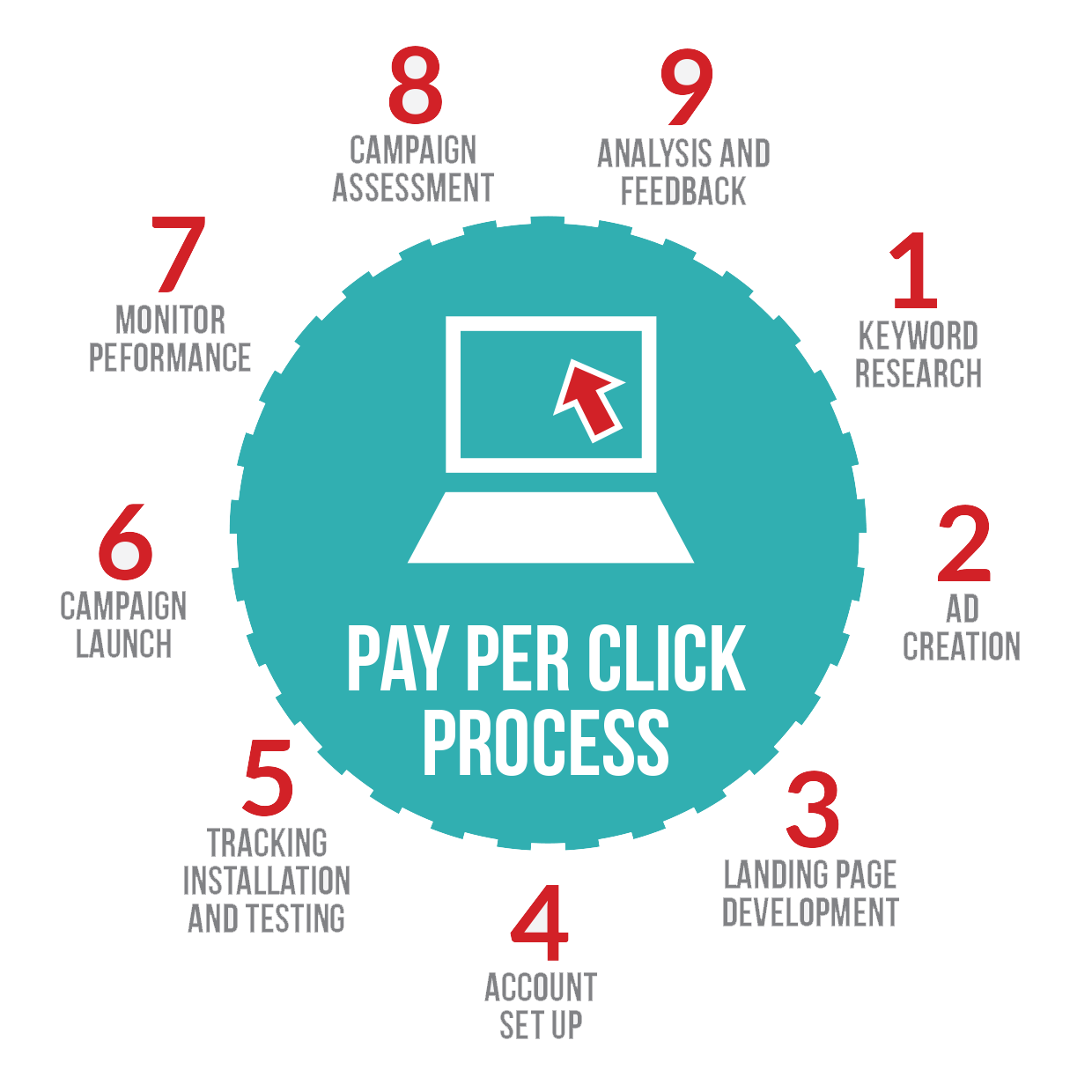 Analysis and Continuous Monitoring
Influential PPC campaigns are ensured as our professionals are willing to spend time actually managing your account and "set it and forget it" policy is not entertained by our experts. Each day of the week we will scrutinize the number of clicks, conversions and further target that your business might have.
Ads creation
In reverence of your business requirements, advertising specialists generate multiple ads that would show up on Google search according to the highest ROI keywords to target the audience and rank high by having ads that are properly identified and have relevant information.
Highest rank keyword research
Whilst you bid for keywords, your paid advertisements are assured to score high and therefore emerge near the top of the search engine results like Google, Bing, etc. and build this score based on the amount you are willing to pay for a keyword, cost per click and the quality of your ads.
Guaranteed results
Whatever you sell, provide or serve in however sector of your business field, our effective PPC campaigns packages are assured with guaranteed outcomes along with quality score landing pages which are keyword specific.